Recently, our fearless leader was interviewed by CEOIntroNet at ABC6 studios in Philadelphia.

Last week we shared the video

, here is the Q&A.
Tell me about Garden Media?
Garden Media Group is a boutique Public Relations and Marketing firm specializing in horticulture, gardening and outdoor living – the true "green industry". Our clients are both national and international and come to us to make them popular with their target market. We are known for getting results fast because we have our finger on the pulse of the industry and the ear of influential garden writers, editors and producers from the top media outlets in the country – from Martha Stewart Living and Better Homes & Gardens to the sweeping social media outlets including bloggers, Tweeters, Facebook fans, and pinners on Pinterest. We also publish an annual garden trends report, one of the most widely read reports in the industry.
What gave you the idea to start Garden Media?
I was working for an event planner and found clients who had no need for an event but a big need for public relations. After about four months, it became clear we had different philosophies about how to manage a PR account so I went out on my own. She was gracious enough to let me take my clients. Initially, we were a general practices firm called IMPACT Marketing & PR and serviced a broad range of clients in the Tri-State area. More than 10 years ago we started the Garden Media Group and made a strategic decision to focus on this niche. It was a great decision that took us from a regional PR firm to ultimately an international firm.
How did you come to be the CEO?
As an entrepreneur and a one man show, I naturally had to grow into a leadership role in order to grow my business. I was keenly aware I could not handle all the work alone.
What do your customers like most about your service?
They love that we have an extensive list of contacts with people who know, respect and like to work with us. It helps us fast track our clients to see the results they want.
They love that we have more than 15 years experience in the lawn & garden industry and have worked with a wide variety of clients.
They love that we get big results that reach their objectives.
Plus we have great rapport with our clients and are good listeners so we can deliver what they want.
And they love our level of energy and enthusiasm we bring to their accounts.
How do you differentiate your service from the competition?
Everyone has contacts, but no one has a list like ours with home addresses and cell phones numbers. Everyone has experience, but no one has the depth and breadth of experience in the lawn and garden industry like we do. From seeds to outdoor seating, we've worked with the giants in the industry and startup companies, with international societies and plant breeders, authors and lifestyle celebrities.
What are you working on right now?
Oh a lot of exciting things. We are getting ready to release our 2013 Garden Trends Report – our 12th. We are working on developing some new inbound marketing packages to help our clients increase brand awareness and drive more traffic to their websites. We are working on refreshing a campaign for a client to help educate consumers about the many benefits of indoor plants. We are gearing up for a big trade symposium for garden writers in Tucson. And we are writing proposals, lots of proposals for this time of year.
What are you proudest of?
I love, love, love seeing our clients achieve the success they don't expect. The overwhelming satisfaction we receive from our clients is what drives me. I love exceeding their expectations by the quality of the work we deliver. And of course, I'm very proud of our staff. They are my rock.
What do you think it takes to succeed in your market?
It is critical to understand my industry, how it works and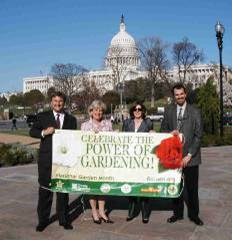 who the key players are. The industry is extremely fragmented and complicated. The key media influencers often fly under the radar so you have to seek out and develop those relationships constantly. You don't have to be a horticulturalist, but you do need to understand the principals of great public relations, not just publicity.
What are the trends in your industry right now?
The public relations industry is definitely in transformation. The onset of the internet has opened the floodgates to talking directly to consumers. Public relations is becoming more and more of a critical element of the marketing mix to build and maintain a client's or brand's reputation than advertising. Consumers today want information so they can make up their own minds. We are becoming publishers of relevant content that talks to consumers directly and leads them to our clients through great information.
If you were to roll forward 5 years how would you describe your biz then?
That's a crystal ball question. Traditional media, as you well know, is rapidly changing. We as a PR industry are changing as well. I see us playing a bigger role in the company's marketing mix, telling the company or brand's story directly to the end users, providing content that speaks to their life and needs and working in many different channels of communications. The days of editors as gatekeepers are over.
What is your company's greatest strength?
Our energy and enthusiasm for our clients' success. Our vast number of influential contacts. Our 15 years of experience in the industry. And the fact we can fast track our clients success. And our course my staff. I have a wonderful team that truly cares about their clients and success of our company. I couldn't do it without them.
How would you describe your leadership style?
Energetic. Enthusiastic. Creative. Motivating. Loose.
Who or what prepared you to be the CEO?
My career started early. I always played "boss" with my own secretary. That's what I saw in my home. My father was the CEO of a hospital and my mother the head of a government program. Both were "the boss." I wanted to emulate them. I always had a business – iced tea stand, snow cone wagon, even a circus – and I was always the boss. And I'm married to an entrepreneur and CEO.
Who were your mentors?
Anyone who has taught me something. I'm like a sponge for knowledge and look for inspiration everywhere, from the books I read, to business leaders I hear speak to my clients and colleagues. You can learn from everyone if you just look.
What's it like to work at Garden Media?
Exciting. Fun. Creative. Friendly. And lots of hard work. I can be pretty demanding. I'm always pushing to have my socks knocked off! Our office theme for this year is "Sharing the Love." Once a month we read love notes to each other at staff meetings. It lets everyone know they are valued and appreciated.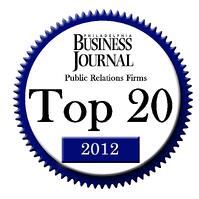 Has your company been recognized?
We just made the Philadelphia Business Journals list of the top 25 firms in the region. We've been on the list for probably 15 years. We've won awards for campaigns, for videos and I was recognized as one of 50 outstanding business women in PA.
What has been surprising to you as a CEO?
How important the vision is. How important it is to think horizontally, not vertically and to be able to keep the ship on course. It's easy to get bogged down in the details and loose site of the big picture. But the big picture is what I'm after.
What do you most want people to understand about you and your company?
When it comes to our industry, lawn and garden, outdoor living, there is no one better to help them achieve their marketing goals than the team at Garden Media. We are the best at making our clients popular with their customers. And we all know, people like to buy from people they like.
What do you do for fun, to relax and recharge?
I spend time for my husband and friends. I garden. I take my dog for long walks. I do yoga and meditate. I go to church. I travel. I take long bubble baths. And I sit on my porch and read.
Listen to the interview here.
Want to be on our team, give us a call.