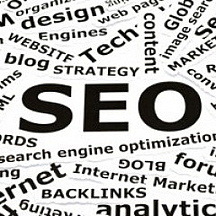 Search Engine Optimization. AKA SEO. One of the most popular questions in the tech world (and gardening world for that matter) is, Is SEO dead? In fact, Forbes wrote an entire article on the subject last month.
"Google is in the process of making the SEO industry obsolete, SEO will be dead in 2 years."
After reading through the article, I learned a few things. 15% of SEO is internal - which means arranging your website so it has the best chance of being ranked high on Google. The other 85% is driven from written articles, press releases, blogs, comments, and a slew of other content with built-in "backlinks" to your website and put them all over the web.
So it's the 85% that is hard to control- harder to measure and easier to lose track of. Google wants relevant, real content on the internet that people want to read and tell other people about.
Here's a quick "85% SEO cheatsheet" to help you:
Write for humans, not for search engines
Try and aim for at least 400 words per article
Avoid keyword stuffing
Use keyword variations frequently
Link related articles on your website together (internal linking)
Add alt tags to your images, based on keywords
Increase visitor retention by embedding YouTube videos in your content
Follow the above and you'll soon realize that on-page SEO is not entirely dead, and you can definitely use it to your advantage.
Want more social media tips? Download this guide, The 7 C's of Social Media, from our experts.