I recently had the pleasure of co-presenting with Sam Kirkland of Epicor and Jennifer Hatalski of Calloway's about Customer Loyalty. What is it? How do you get it? And what the trends today are (my section... obviously.)
We learned that with so many competitors, it is tough for small garden brands to get ahead of the curve. Small brands often double up efforts to get recognized against more established brands. Why?

82% stopped dealing with businesses with poor customer service.
It costs 5% more to acquire a new customer than to keep an existing one satisfied and happy.
Loyal repetitive customers spend 33% more than new ones.
50% of millennials and Gen Zers believe earning rewards is more hassle than it's worth.
Sam, Jennifer and I described how "Earn and burn," or pure discount-based programs, are no longer enough. Consumers are looking for something more.
When it comes to loyalty rewards, it's no longer just about the transaction at point of purchase; it's about additional experiences and services that create new touchpoints.
Read more to learn the 5 Trends in Customer Loyalty sure to keep customers coming back.
Partnership-Based Loyalty Programs
Involves two companies working together for mutual benefit. Companies provide value that's relevant to their customer base, but goes beyond their traditional offerings.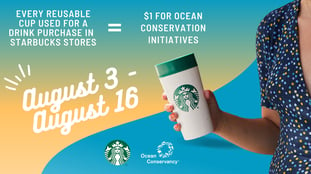 Example: Starbucks and Spotify, GoPro and RedBull, AMEX and Resy, Walmart and Next Door, etc.
Why it might work: A partnership-based loyalty program can expand your reach. Partners increase loyalty for their own base, but also tap into new markets. Strategic partnerships can send a powerful signal that your brand is a leader that others want to align themselves with, creating a positive differentiating factor in a competitive market.
Cause Marketing
Use your customer loyalty strategy to provide rewards which not only benefit the individual customer, but can contribute to different causes.
Example: DSW, VIP members can donate rewards to those in need through Soles4Souls.
Why it might work: Appeal to the emotional side of customers by showing that you, too, care about causes. Customers remain loyal to the brands they share the same values with. Especially Millennials – they are 2x more likely to invest in companies which can prove their credentials in social and/or environmental goals.
Premium Loyalty Programs
A premium loyalty program targets the top tier of your customers. These people already have a degree of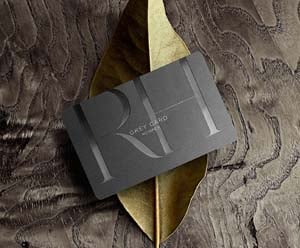 affinity for your company. That's part of the reason they're willing to sign up in the first place.
80% millennials will join a premium loyalty program if the benefits are valuable. 87% of consumers who are satisfied with special perks given by a paid loyalty program of their favorite retailers will likely still choose that retailer over a competitor offering a lower price.
Try tiered programs, standard, silver, gold, and platinum, and make sure this instant gratification society can redeem immediately.
Example: Restoration Hardware has done a fantastic job with this. The RH Grey Card not only gives its members rational benefits like 25% off (one $400 purchase and the program pays for itself), but they also provide experiential benefits in the form of interior design services.
Why it might work: This type of loyalty builds the strongest relationship with your best customers by offering the best benefits. Plus, these people are more likely to recommend your brand to family and friends.
Gamification
More than 80% of millennials and 75% of boomers prefer to get rewards not just for purchases but because of their engagement with their favorite brands.
Example: Nike customers in China could try on select Nike shoes in a few stores. And think back to the Monopoly game at McDonalds, and how insanely popular it was (also a scandal and great documentary). Taco Bell, TACO BELL has a loyalty program! And they're giving away free tacos for a year to 100 rewards members through a game-style contest.
Why it might work: The focus is not just transactions but engaging customers. Your brand becomes fun, and part of the customers lifestyle. Plus, when documented on social media not only can the customer receives corresponding rewards and discounts, but shares the word with friends!
Do Nothing
You don't have to do loyalty programs. If your company is too stretched or focused on developing othe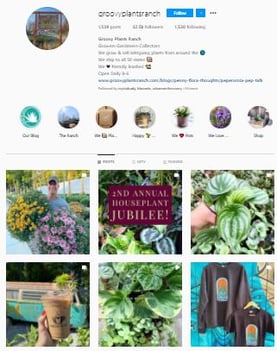 r strategies to nurture the customer, maybe right now isn't the time to shake it up in the loyalty department. Your brand comes first.
Example: Groovy Plants Ranch owner Jared Hughes says his biggest driver of sales is social media. Post quality, branded shots daily, talk about rare plants, and announce when new arrivals come in store. But no discounts, loyalty programs or perks. (Although he has been known to give out free branded Groovy mugs to good customer or customers who traveled the farthest that day.)
Why it might work: Instead, focus on creating a cohesive, memorable brand experience in store and online.
Rewards Don't Have to Involve Money
Money isn't everything. There's no disputing people want discounts, but they also appreciate more thoughtful things. You may be able to emulate the finest loyalty programs by presenting members with access to early shopping or meet-ups.
Free plants, potting services or landscape consultations go a long way, too.
Download the Epicor Customer Loyalty presentation here.
Speaking of free! Want to talk to us about your own customer strategy? We do free consult calls.