Garden Media had a blast at the Garden Writer's Annual Conference & Expo in Atlanta this week. In addition to mingling with old friends, touring beautiful gardens and hosting an unforgettable party for our clients, the GMG team got to honor Katie Dubow as Emergent Communicator of the Year.
Continue reading for highlights from #GWA2016

Party On
We had a blast at Sweet Georgia's Juke Joint. Thanks to our hosts, The Davey Tree Expert Company, Espoma Organic, Costa Farms, Sunlight Supply and OPCOM Farm and to all who came out! We danced the night away! See more party photos here.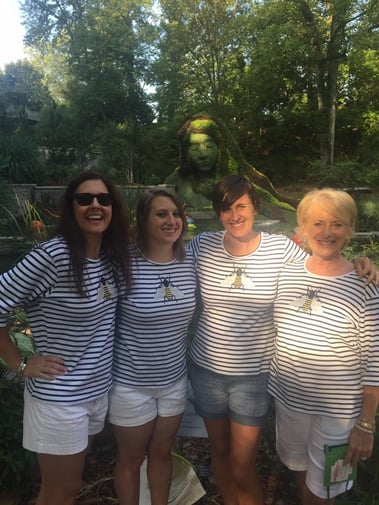 Seeing Green
We joined GWA on tours of beautiful gardens in the area.The Atlanta Botanical Garden was stunning! We were excited to walk - and swarm - the ground in our matching shirts.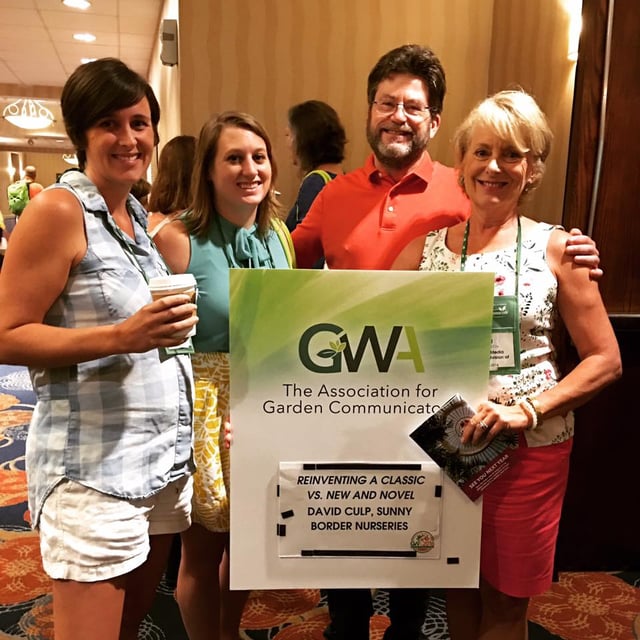 Busy Bees
We mingled with old friends and meet some new, unforgettable faces like Steve Bender of Southern Living above. Industry conferences always provide a great opportunity to meet new people and expand our network.
Grow 365
We released our 2017 Garden Trends report at the conference! Grow 365 identifies eight industry trends that reflect consumer demands for clean gardening, clean eating and clean air no matter the season.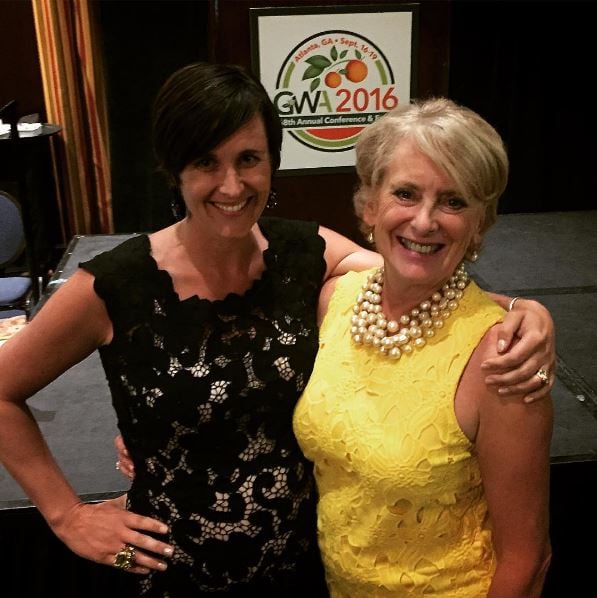 Communication Celebration
We honored and congratulated Katie for for receiving the first ever Emergent Communicator award. It recognizes a professional under the age of 40 who shows exceptional skills, professional ethics and dedication to the GWA mission and values.
Congratulations to Garden Writers for a successful event. Here's to many more!