The backyard and kitchen counter have a lot in common this year; they're both ideal places to grow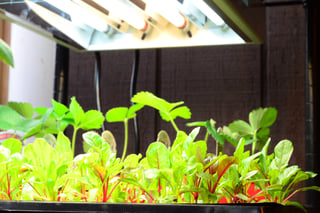 plants.
New changes in indoor gardening technology combined with an ever increasing demand for clean food means it's easier than ever to garden 365 days-a-year.
Garden Media Group's annual Garden Trends Report for 2017, Grow 365, introduces eight industry trends that inspire gardening year-round. It reflects consumers' increasing desire to access healthy food, fresh air and clean medicine — no matter the season.
Here's a deep dive into half of our top trends for 2017.
Continue Reading to see the future of the industry.

2017 Garden Trends
The 2017 report mirrors what technology has known for years: Mother Nature doesn't have jurisdiction indoors. Here's a look into some of the hottest trends for 2017.
Peak Season: New technology turns any kitchen counter into a vegetable garden. Clean, healthy and delicious food is now at our fingertips all year long. In 2015, indoor gardening and hydroponic stores made just under $1 billion and the market will only continue to grow.

Wellness Hotspots: From garden therapy and forest bathing to soundscaping and workplace culture, healthy is the new wealthy — with tall trees at the forefront of this trend. The Davey Tree Expert Company

says the

benefits of trees are countless.

Noting that shade from trees helps minimize the harmful effects of UV rays on the skin by acting as Nature's Sunscreen. Research shows time spent in nature reduces stress and increases well-being. Additionally, indoor plants like those offered from

Costa Farms create happier workers, lower healthcare costs, increase
productivity, lower absenteeism and reduce turnover when placed on desks and office spaces.

Tidy Gardens: Tidy does not mean trimmed hedges and clean c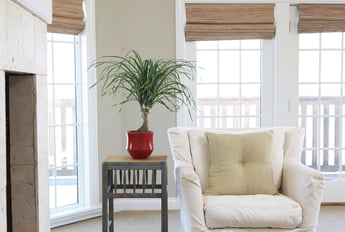 orners. It simply reflects a global shift

toward reduced consumption coupled with finding bliss in what you do, not in what you have. This trend coincides with a downsizing trend as U.S. population shifts from suburbs to city living in smaller spaces. Compact shrubs such as BrazelBerries are ideal for small spaces. Eight pillars of tidying up drive this trend and help to create tidy gardens outdoors.

Clean Gardening: Americans now need to know what is in and on their food — and where it comes from. The demand for organic, locally sourced food now far exceeds the supply. Consumers today are demanding products that are clean and "free" from pesticides, antibiotics, preservatives and cages. Look to companies like Espoma

who have answered consumers' questions with a

"Safe Paws"

program that touts the benefits of organic lawn and garden products.




Stay tuned next week for a look into more of our 2017 trends!
Download our eBook for a glimpse into the future of our industry!