For today's Trending Thursday post, highlighting the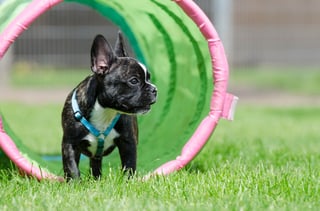 dogscaping trend from our 2016 Garden Trends Report.
Pets run through the lawn, roll in it, dig in it and often eat it so it's no wonder that pet owners are thinking more and more about how to make their gardens pet friendly and pet safe.

Dogscaping is creating a safe place for pets to roll, run and roam outside.

Learn more about Dogscaping from our latest YouTube video.
For more information about our trends, subscribe to our YouTube channel and see what else we have to offer at gardenmediagroup.com. #LightsCameraGarden.