For today's Trending Thursday post, Garden Media is streaming its way into 2017 and beyond.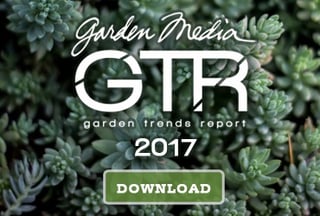 We're continuing our YouTube video series to deep dive into the top lawn and garden trends for 2017, outlined in Grow 365.
Each video in the series will dive into one of the eight trends for 2017 and show people exactly how they can make the concept of indoor gardening work for them no matter their space, time constrains or growing preferences.
The first video dives into the Peak Season trend and outlines how beginners can start their own hydroponic garden.
Learn more about the Peak Season trend from our latest YouTube video.
For more information about our trends, subscribe to our YouTube channel. See what else we have to offer at gardenmediagroup.com. #LightsCameraGarden.