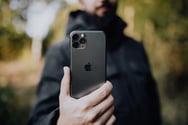 With gardens and houseplants shifting from white-hot trend in 2019 to full-blown national obsession in 2020, the faces at the front of the new wave are social media influencers with legions of followers and backyards that make us—yes—green with envy.
Why should businesses in the horticulture industry pay attention to garden influencers, who range from tattooed and pierced 'plant dads' to proud grandmothers with enviable backyards? Because they have a direct line to the eyes, ears and wallets of millions of consumers. And the numbers tell us that these customers trust and take their buying queues from social influencers.
Smart companies are asking two questions:
• What are garden influencers doing right?
• And how can we work with them?
Read more to learn the 1-2-3's of influencer marketing to green industry businesses.
The 1-2-3s of Influencers

A social media persona becomes an influencer based on their number of "organic" or genuine, engaged followers (ignoring paid followers, which, by the way, are always a bad idea).
Influencers can be categorized based on number of followers. Micro influencers (10K-100K followers) or macro influencers (100K-1M followers) often yield an impressive ROI for garden companies who partner with them.

Bigger Isn't Always Better
If we want to put our product in front of the most potential customers, we should work with "mega influencers" with millions of followers, right?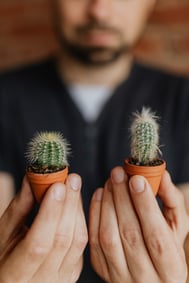 As it turns out, there's a sweet spot between content focus and audience size that makes a key difference. Studies have shown that potential customers are most likely to purchase when they personally identify with the influencer. The more they feel they have in common, the more likely they are to trust and take purchasing advice from the influencer.
Many accounts with 3M+ followers offer broader content and a national reach that can feel less personal to a potential consumer. In contrast, an account with 50K followers that specializes in gardening, shares gardening interests, or is regional/local can feel more personal and trustworthy.
These "smaller" accounts are often more highly-engaged with followers, deepening the trust that is so crucial to purchasing. These influencers often offer flexible and creative collaborations, from live plantings to exciting "unboxings" showcasing new garden products.
Sponsored partnerships with macro and micro influencers can also be tailored to suit a range of budgets, capitalizing on the power of paid product placement at an accessible price point.
Growing Together & Finding Your Fit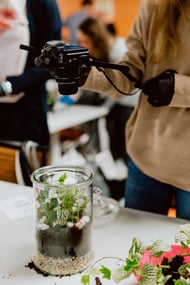 When it's done right, working with influencers can be a fun, fast, and effective way to reach new markets.
Live videos, interviews, product demonstrations, beautiful photo shoots, and co-hosted events are just a few of the many ways that an influencer can share your brand with their vast and engaged audience. Today, many influencers have their own media kits available upon request with information on their pricing, follower metrics, top performing posts, and more.
With tens of thousands of influencers out there, screening for relevance and building relationships is a challenge. At Garden Media Group, trends are our business, and we have established relationships with many of the garden sphere's most high-profile and high-impact influencers. Reach out for a free consultation today to discuss how we can help influencer marketing work for you.
Steal These Influencer Top Tips
• Give your inner artist a leg up– A host of apps from Adobe Lightroom to iMotion are making it easier than ever to edit moody forest photos like a pro, capture stop-motion videos of sprouting seeds, and clean up those almost-perfect shots. See a dazzling account? Don't be afraid to reach out to ask how they did it; many influencers are happy to give a peek behind the curtain.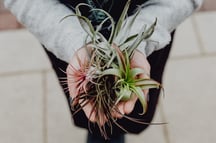 • Embrace creative freedom– One of the best things about partnering with an influencer is that you're "borrowing" their style and sense of cool for your product! So rather than limiting them by corporate visuals and "business as usual" marketing, meet in the middle: allow them to speak about your product with an authentic voice and a shared commitment to quality.
• Be engaged! Great influencers and even Instagram itself are unanimous that relationships matter for social media success. In short? Steady engagement with your followers through comments, answering questions, and reshares will boost your performance in the platform. This puts your content in front of more consumers.
Maintaining an active social presence takes time! A PR firm like Garden Media Group can help keep the conversation going, suggest posts, and monitor your online reputation to ensure that you're putting your best face(book) forward!
Download our guide to social media best practices for more tips.