Everyone gets old, if we're lucky. But getting old doesn't mean you stop caring about your well-being, looks and insecurities, so why do businesses assume as much?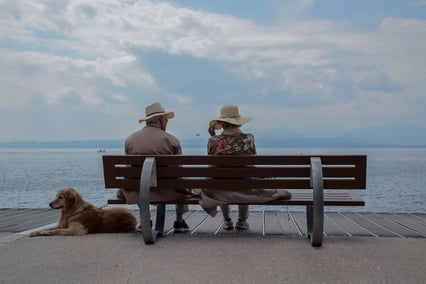 In a recent Atlantic article, "Why Businesses Misunderstand Old People," Joseph Coughlin touches on this intriguing thought.
According to the article, 80 percent of Americans who could benefit from hearing aids aren't seeking them out.
Is it poor marketing channels? Maybe. But according to Coughlin, traditional hearing aids make people feel old, and no one wants that.
As influencers in the garden industry, we need to take this into account.The scale of the gardener demographics is largely tilted to an older audience, and if you are missing the mark on what they want, your message will fall flat.
Continue reading to see what businesses are doing to accommodate the older generation.
Almost every client comes to us at some point asking for Millennial marketing. And yes, we need to market to this younger generation. Everyday there's a fun, new, innovative idea on using plants for design or wellness to get young people interested in gardening.
But we can't forget about our bread and butter customer.
Often we hear, "Boomers are already gardening – we just have to maintain them." This is not true. This generation's needs are evolving as fast as ever.
So, what can the garden industry do to combat the stereotypes that encompass the older generation and keep them coming back to your brand again and again?
Stay Stylish
Back to hearing aids. You may have a perception of a hearing aid: large, beige and clunky. The industry was missing 80 percent of their market due to this poor, outdated design. So what did they do? Redesign and technology update. Now, they look (and act) more like ear buds and less like a growth on your ear. They can even sync up to your phone or TV in order to hear audio better through Bluetooth.
Making a tool that is focused for an older gardener is fantastic, but if you make it unattractive or something only one demographic uses, it won't go as far as you'd like.
Make it stylish and easy to use for anyone. Here are some examples:
The new set of gardening tools,

the Sneeboer Collection

. These heirloom quality tools are sleek in design and easy-to-use -- beginning and advanced gardeners

of all ages can (and will) use them.

Varieties of houseplant collections -

O2 for You

and

Plants of Steel -

are able to show both functionality and styling tips that will fit any size.

Garden center workshops that cater to families on Saturday mornings, young professionals on weekday evenings and Boomers weekday afternoons.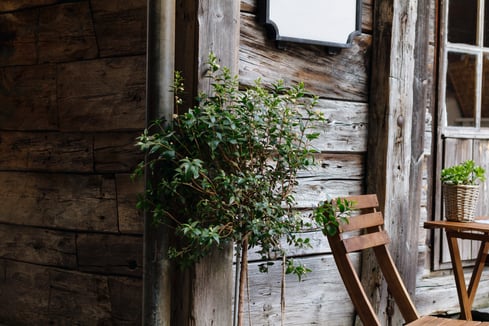 Ask Around
If you have the opportunity to ask your audience what they want to see, take advantage of it. Knowing what your target demographic wants will help you customize the products and the marketing strategy.
It's also good to note what your market doesn't like so you don't continue to promote that. For example, if you are continuously showing organic growers, non-organic products you are missing your mark.
When sending it out for samples or testimonials, use influencers of both older and younger generations.
Cross Promote
This means two things: cross promote your product, service or messaging on different social media platforms and cross promote between different audiences.
You may think the promotion you have set up is perfect for that audience. Who's to say it won't work on your other audiences? Try it out. You may be surprised with the results.
All-in-all keeping your clients and products up to speed with what your audience needs is most important. Functionality won't always win over design.
Boomers are imporant. But if you are having trouble marketing your product to Millennials, download our e-Book.