The numbers are growing, more and more people are using Linkedin to find professionally relevant content.
And with a new study conducted by LinkedIn, your garden business can post content that's been proven to work. They've studied thousands of LinkedIn users to discover what length, time and topics perform best.
What are the easy tips and tricks you can do to make your content stand out and get noticed?
Read on to learn the 3 keys to publishing your garden brand's content on LinkedIn.
1. When to Post Content
For all media sites, you need to keep in mind what days and times your target audience will be most likely to see your post.
For LinkedIn, the answer is early in the week! To be exact, Tuesday is the best day.
Throughout the week, shares begin to fall and by the weekend shares hit rock bottom.
2. What Content Works Best on LinkedIn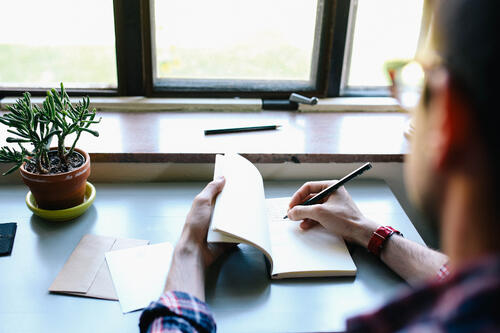 According to the 2014 LinkedIn Report, the majority of users are utilizing Linkedin to enhance knowledge. Still a whopping 78% are looking to keep up with industry news, and 73% are using it to discover new ideas within the garden industry.
When posting about your garden brand, try out these proven tips and tricks!
Post original content that enhances the knowledge of others, such as new research, breaking industry news, and case studies.

Popular articles also include articles on career advice.

Share consistently to increase your garden brand's visibility, enhance your brand's reputation and be seen as an industry leader.

Craft headlines that offer a list, or lead with a "why" turn out since they're the most effective on LinkedIn. Readers know what to expect from a list, and finding out the answer to a "why" makes them curious.
3. Use LinkedIn Content to Start Conversations and Connect with Influencers

When publishing content on LinkedIn, the next step is continuing to engage with that content.
The data showed LinkedIn is used to strengthen industry networks by building relationships and sparking conversations.
Post your content in popular and relevant professional groups.

Dive into your niche garden audience.

Engage with influencers. Your garden brand wants to build strong connections, and LinkedIn offers the perfect opportunity to take networking to the next level.

Encourage discussion after each of your articles, the more people that view, comment and share, the more interactive your content will be come. An easy way to jump start the conversation is by ending with an open ended question - or even posting it as a comment on the article yourself!
Learn More About Creating Stellar Content to Convert More Leads with Our Content Marketing eBook Below.