Using and maximizing hashtags takes your garden business social media marketing game to the next level.
But what are hashtags, and how did they get so popular?
Though they weren't envisioned as a world changing innovation initially, they've revolutionized the way we interact.
First introduced 7 years ago on Twitter, the hashtag has made its home on nearly every social media platform and is now conquering other mediums, too - such as internet ads, marketing campaigns, television ads and even conversations.
Learn the hashtag basics, from what a hashtag is to how you can use it to boost your garden business.
What is a #Hashtag?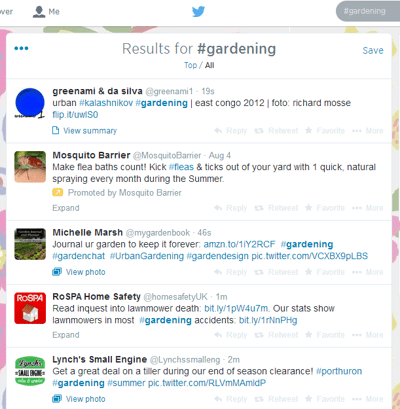 Hashtags are essentially a tool for creating groups and sorting conversations.
Placing a "#" in front of a phrase creates a separate feed on twitter that categorizes only posts using that specific phrase.
For example, you could type "#gardening" into the search bar on Twitter, and you'd be able to see ALL the other tweets talking about #gardening. Or, you can create a brand specific hashtag to see who's talking about your products.
While hashtags began on Twitter, you can now hashtag on nearly all social media platforms including: Facebook, Instagram, LinkedIn and Google+.
What Can Hashags Do for Your Garden Business
Use them for research. See what top influencers and your consumers are saying about #houseplants or any category important to your garden business. You can use this info to see trends emerging and what people want to talk about.
Build relationships. Following a specific stream such as #growyourown allows you to connect with n

ew social media influencers who share passions that overlap with your garden brand.

Make

cross-platform promotion

f

lawless by using one hashtag across all social networks to unite your campaigns and brand messaging.
How to the Most of Garden Brand-Specific #Hashtags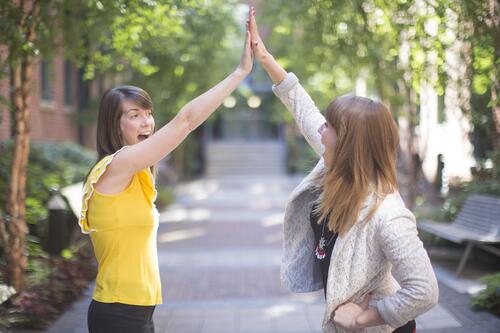 Yes, you should use hashtags to keep your eye on the industry at large, but you also need to create brand-specific hashtags to really maximize their power.
Below are 3 ways to make the most out of hashtags for your garden brand.
1) Use hashtags to promote your business or services.
Come up with an original hashtag or simply use your garden business as the hashtag to create social buzz. One of the best ways to get people to fall in love with your brand and convert into customers is to get them talking about and to your brand!
2) Hold special sales for brand ambassadors that use your hashtag.
As a reward to loyal customers who mention you and use your hashtag, offer special deals on a specific day. For example, "Today only, use #[insert garden business here]"to receive a special discount coupon!
3) Use hashtags as an extension of your customer service
Garnering goodwill is really easy to spot if you use hashtags! If you see a customer on your feed that has a question or a problem, act quickly to solve it for them. They will be satisfied with your level of service, and others will see that your garden business really cares too.
#Hashtags Are a Great Way to Capture the Attention of Millennials. Find More Ways to Get Millennials Excited About Gardening Below!