Your garden businesses website is looking good and on-brand, but is it not driving the traffic you had planned for?
Have you been posting relevant, dynamic content that fits your target audience on a regular basis?
If not, now's the time to start. Creating content and answering the questions your shoppers are asking is not only going to attract but is also going to hold your audience's attention.
Converting the traffic that visits your site to customers and then converting them into brand advocates is how you keep your website working for you.
Read on to learn how to create the foundation to your garden brand's content marketing strategy.
Starting a Content Marketing Strategy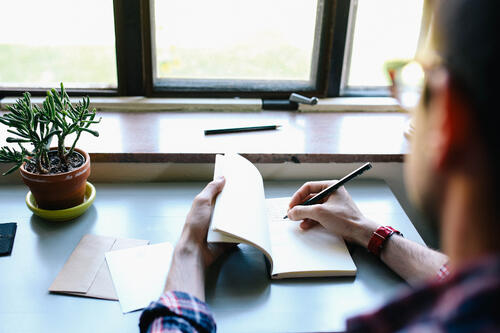 Having compelling, brand-specific content attracts the best customers. This kind of content enables your audience to find answers to their questions, discover the kind of expert you are and shows them your business is the brand to help them.
The content you create needs to align with your garden business' content or inbound marketing strategy.
Editorial calendars allow you to create a cohesive plan of attack, too. They help you to consistently deliver quality content for articles or e-Books and engage with readers to build trust.
Make the most of your content by doing the following:
When posting information and simple tips, be sure to support your facts with links to other blog posts and content that you have produced to keep the traffic flowing back to you.

At the end of posts include a call-to-action (CTA). What do you want the reader to do after reading your post? Figure out how you can give them more knowledge but also keep your brand included.
Create Content for Each Step of the Buying Cycle
Photo Credit: Costa Farms
When readers first discover your garden brand, they're not ready to buy - yet. Instead, they're in the "awareness" stage of the buying cycle.
Luckily, this is your chance to connect with those readers by creating content that answers questions, but doesn't sell too hard.
During this stage, your garden brand needs to focus on education and inspiration. Be detailed and tell them the specifics. Deliver 'top of the funnel' content that covers the basics.
Once you've got their attention, then you can nurture and convert them to customers.
How?
Continue to deliver content that aligns with what they're interested in.
Be up front - lay all of your cards out on the table.
Write about price, the pros and cons of your product, the questions you know they'll Google before buying.
You want to be the source for where those answers come from, not a competitor!
These targeted, bottom of the funnel offers work best in e-Books, podcasts, videos, pictures, and more.
Improve (Or Start!) Your Content Marketing Strategy Today with Garden Media's eBook Below!