When considering public relations as a marketing tool, many garden businesses struggle with answers to two basic questions:
Is public relations worth the investment?

How will I know?
The nature of public relations makes these questions difficult to answer. Calculating ROI in a monetary sense is a fluid science, and nailing down perfectly precise numbers is akin to capturing lightning in a bottle.
However, there are some strategies and metrics your garden business can use to measure the potential of a new publicity campaign.
Check out these tips and tricks for projecting the success of your garden business' public relations campaign after taking the jump!
Determine Your Target Audience
Figuring out who you're trying to appeal to is the absolute first step in projecting PR success.
Public relations is about people, and you need to know what kind of people you want to attract to your garden business.
Be specific. Don't just say you're targeting novice gardeners - break them down by age, location, etc. The more demographics and psychographics you identify in your target audience, the better.
Doing so will help you measure your potential exposure, which is paramount in estimating how effective your publicity campaign will be for your garden business.
Get To Know Your Customers
Public relations utilizes a number of different media outlets to bring your garden business' message to potential customers. If your message is in the wrong places, however, it won't be effective.
Once you've identified a certain kind of consumer, you need to learn about your target audience to be sure word of your garden business reaches them.
You've got estimates on the size of your target markets, so now find out what media outlets appeal most to them.
Do your older consumers spend more time listening to certain radio stations? How many readers of your local paper fall into your target market?
After you've gotten to know your target markets, you should be able to create a more detailed analysis of who you're appealing to and where you can reach them.
Research and Be Realistic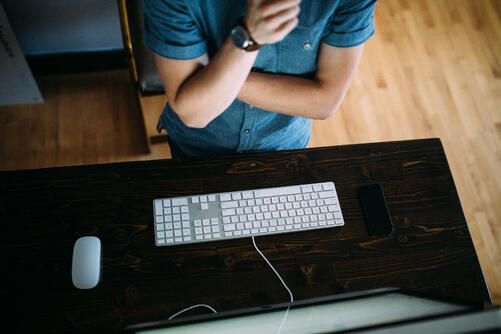 At this point in the process your garden business should have some rough numbers to represent your potential consumer base.
Now, it's time for some good ol' fashioned research.
There are a number of metrics you can research at this point that will give you a more complete picture of what kind of return you can expect on your public relations investment.
First, look into conversion rates of advertisements and media kits for radio, internet and magazines. You won't be running ads, but that number should give you an informed idea of how your consumers will respond to radio influence.
Next, check out the engagement of your consumers in your target market on social media and blogs. Engaged audiences translate into returns, and you can factor that into your expectations.
These metrics will help you gauge how effective a publicity or marketing campaign can be for your garden business, but be sure to be realistic about your expectations.
Your garden business' message won't reach every potential customer in each outlet, so factor that into your calculations.
Want to Learn More About Secrets to a Success Publicity Campaign? Download Our Free eBook Today!