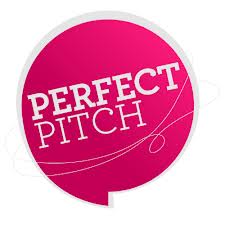 As baseball season starts in full-swing, I've been amazed by the similarities between the world of 95 mph pitches and pitches within the world of public relations.
When it comes right down to it, we're both trying to make the perfect pitch. Baseball pitchers want to strike out their opponent, show off their talents and win!
As public relations pros, we too are trying to score- local, national, and digital press coverage.
Here at Garden Media we are always striving for perfect. While we know that there will always be good, bad, and better pitches, we've created the Pitch Perfect Test to make your next public relations pitch a step closer to perfection!
P

olite

Being polite is always in style--courtesy is always the perfect accessory. A pitch that begins and ends with kindness will undoubtedly be given more attention.

While you shouldn't have filler in your pitch, a "Thank you for your time!" will show your respect for the journalist, both as a person and media contact. Your media contact will learn what a pleasure it is to work with a kind, polite public relations contact, and (fingers crossed!) they'll come to you next time they need a story.
I

nnovate

New, exciting technologies pop up all the time. My latest favorite is Vine, so easy and chic! With these new innovations, there's no such thing as a "traditional" pitch anymore.

Even traditional media is craving new ways to share content through video, images, and interactive media. The more innovative your pitch, the better chance your pitch will not only be read, but have real impact with your reader. Integrating innovations into pitches is also a great way to flex your creative muscle!
T

houghtful

Your pitch should be sent out at the right time for that particualr media source; magazines and television get stories ready for print months and months in advance while newspapers and bloggers often operate on shorter timelines. Keep a detailed calendar of when media sources need stories.

Being thoughtful means crafting not just personalized but relevant pitches for each source. A generic pitch is easy to sniff out, and hitting the delete button is easy too. Avoid the temptation of sending your pitch to anybody and everybody in hopes that some will stick! Sending a handful of personalized, well researched and thoughtful pitches will be far more fruitful.
C

lear Call to Action

Ok, so you've snagged your media contact's attention... Now what? Be sure to include a call to action that is as light as day! Be clear about what the next step should be as well as what you want the media source to do. Lay all your cards out on the table, so your source knows exactly what they're getting into.
H

eadline

Your subject line needs to be compelling and interesting so that the recipient wants to read further. Let your recipient know what your email is about, but keep it creative and interesting. Using power words to create an emotional connection with your reader - announcing, innovative, breakthrough, sale - will encourage your reader to take a closer look.

Pitch Perfect! Before you send any pitch implement this Pitch Perfect Test and make sure your pitch hits each mark: Polite, Innovative, Thoughtful, Clear,and Headline.
Learn How To Innovate Your Next Public Relation Pitch with Instagram E-Book!

We thank UBC Marketing Association for the bright, pitch picture!