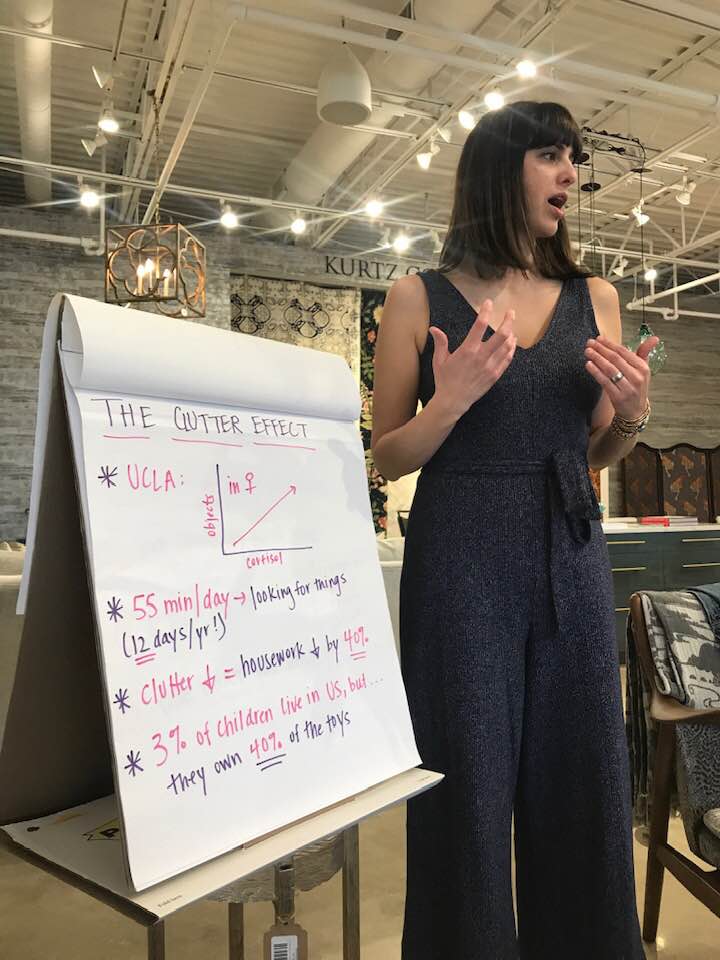 Our office has been hit by the KonMari Method, the tiding-up craze inspired by Marie Kondo.
Kondo is the successful author of the New York Times' bestselling book, The Life-Changing Magic of Tidying Up and star of her own Netflix series, "Tidying Up with Marie Kondo." She applies the act of mindfulness to possessions in your home, and teaches how to keep your space tidy with only things that 'spark joy'.
Suzi attended a workshop on the KonMari method and was inspired not only to practice this in her home, but at the office as well. And the method doesn't just apply to stuff, Marie says you can cleanse your life of bad relationships, as well.
What would Marie Kondo say if she looked under the hood of your business? What sparks joy for you? What is the clutter? What isn't working that you keep doing over again? And what are the important things you're just not getting to?
Today we are exploring how to KonMari your job, team, office, clients and media.
Read more to learn how to get rid of the things that aren't serving you, and free up more time for the important things.