Garden industry insiders should never be at a loss for ideas.
People always seem to be starting new companies, creating new lawn and landscape products, and even producing different publications.
When these businesses start, they ultimately look to public relations professionals to help spread the world about their new brand.
A recent PR Daily article titled "8 questions startups should ask before hiring a PR firm" highlights what new companies should look for when hiring outside help to promote their product or image.
One key point the article doesn't mention is that it works both ways.
Not only do startups have to carefully interview the companies they want to promote their brand, public relations firms also need to choose their clients wisely. Ultimately, a client list contributes to any PR firm's overall image.
Continue reading to learn more about how your garden PR firm should pick clients.
Are you a niche?
A firm's client portfolio is one of the main factors that define its brand and reputation. Before offering any services, firms need to first define a clear mission statement and determine if they will operate solely in a niche market or not.
Next, the firm should work to target clients based on its niche or branding goals.
All major PR firm branding decisions should be made prior to signing an agreement with a new client.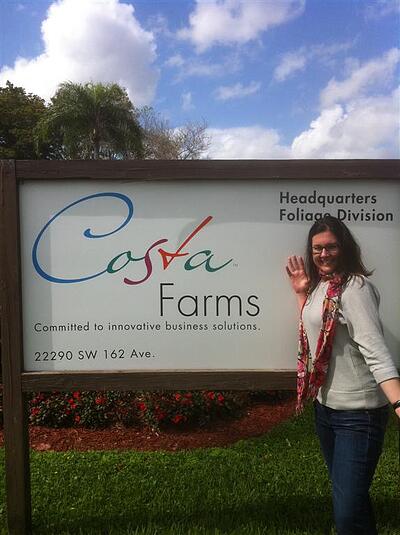 Do you believe in your client's mission?
Firms deliver their best campaigns when they truly believe in their client's mission and what they stand for.
Any PR firm interested in taking on a new client should fully research a potential's company's background – ranging from its origins to what it ultimately sees for itself in the future – before making any decisions.
In addition to believing the company or brand's mission, any garden PR firm should also pick clients based on the personalities of the brand's major decision makers.
Do you and your client share the same vision? Do you think your services can help build and enhance a product?
If so, the client-firm match is most likely going to produce successful results.
PR firms should not take on clients or brands that don't have a clear mission.
Does your client's budget allow your firm to produce its best work?
The worst thing a garden PR firm can do for itself and its clients is produce an unoriginal or unsuccessful campaign.
Always discuss and agree to a strict budget before taking on a new client. Though each budget will vary depending on the size of the PR firm and the brand, it should always give the PR professionals enough room to successfully meet and exceed a client's expectations.
Read our eBook to learn more about how Garden Media worked to brand the Knockout Rose! And see if PR could work for you!