Content marketing, a way to reach an increasingly wary audience, shows no signs of slowing down in 2015. Rather than using traditional methods of outbound marketing, businesses are finding that content marketing attracts customers and builds real trust between brands and people.
Wondering what types of content marketing your brand should be engaging in for 2015?
Look no further! We have compiled a list of the top marketing trends that your garden brand should start using now.
Continue reading to learn about three trends that are key to your garden business's success.
1. Real-time Marketing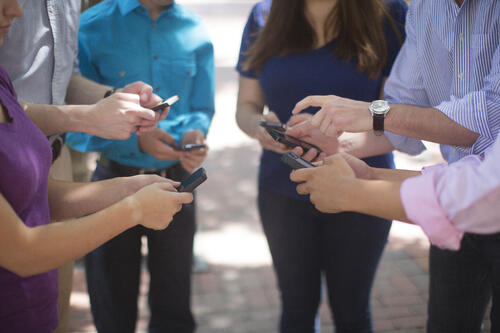 The definition of real-time marketing is skewed through a variety of perspectives and interpretations.
For this article, we are going to reference RTM as monitoring trends and current events on a variety of scales e.g. general, large, and small, at all times.
A classic example of RTM is from the Super Bowl XLVII when Oreo's social media team jumped on the opportunity to utilize the unexpected power outage as a promotional effort for the cookie.
Oreo tweeted an ad that read "Power Out? No problem" "You can still dunk in the dark."
The ad with the single Oreo in a dark space and catchy caption took audiences by storm, receiving over 15,000 retweets and more than 20,000 likes on Facebook. You can't buy that kind of engagement.
So how did they do it?
According to Wired, they had a 15-person social media team including copywriters, a strategist and artists ready to respond online to whatever happened during the Super Bowl.
Try this, for events like the Super Bowl, plan ahead. Get a few creative people that you trust ready to quickly respond to whatever happens.
Keep in mind that this doesn't just need to be for big events, current events and trends are constantly popping up around us. Be the brand to keep everyone in the know and do it in style.
We regularly talk about the need for an editorial calendar with plans for social posts and blogs but with RTM up and coming, the need is to focus on non-scheduled content as well.
2. Micro-targeting
Reaching out to new audiences and subgroups is what's going to make your garden brand succeed and grow.
Really get to know your audience and dig deeper into customizing and personalizing your content so that you can find small subgroups within your audience. These small niche audiences can also be quite profitable.
Do your research. Figure out who you want to talk to and what you are going to say.
Then, develop content that is going to relate to them.
Keep up with RTM to learn about new audiences and where they are headed.
3. Close Range Marketing
With the growth of close range marketing and the expansion of technology, the interaction between users and brands through smartphones and apps is only going to increase.
Close range marketing makes bargain shopping easier.
Forgot your coupon at home? No worries. As long as you have WiFi or a device connected to the internet, using coupons on your device is just a click away.
And we always have our phones on us ,so what better way to market to consumers?
Get consumers to take your brand with them with close range marketing.
What trends are you seeing in content marketing?
Learn more about content marketing from our eBook below!