After you've brought your website into the 21st century and gotten your social media game under control, ask yourself: what's the next step to building my garden business?
Now, it's time to start a blog.
Why? 81% of U.S. online consumers' value information and advice found on blogs, and a whopping 61% of those consumers have a made a purchase based solely on that advice. If you haven't already, it's time for you and your garden business to get on board with blogging!
What is a blog, exactly? A web log (blog for short) is a website made up of short, information packed entries.
Below are the top 4 reasons blogging affects the bottom line of your garden business.
Blogs Build Relationships.
Blogs are an informal way to connect and engage with your current and future customers. By creating an impeccable, online presence, you give your company credibility and attach a relatable, human face to your company.
Blogging also extends your customer service arm. By responding to comments left by readers, you can address any questions they have.
Blogs Allow You to be the Expert.
When you blog, you become the source of information and the bona fide expert in your readers' eyes. You want your company to become synonymous with your product or service, and blogging is the way to make this happen.
Posting information that's relevant is important to increase readership and traffic.
Also, chunk your information into bite-sized, easy to read pieces. The last thing you want is to scare your audience away with jargon or Latin terms.
Best of all, the kind of information you share on your garden blog will build customer trust and confidence in your company.
Blogs Drive Traffic.
Having a garden blog you update regularly is a proven way to drive more traffic to your blog AND your company's website. Once you write 21-54 blog posts, blog traffic generation increases by up to 30%, after 54 posts this number jumps to 77%.
Every time you create a new garden blog post, be sure to link it to your other social media accounts. A tweet or Facebook post sharing this update with current fans is key to your success. But, don't auto post! Each social media outlet has a different audience and voice, so be sure to repost the garden blog in a fresh, interesting way.
The bottom line is more traffic means more potential sales.
Blogs Maximize your Marketing.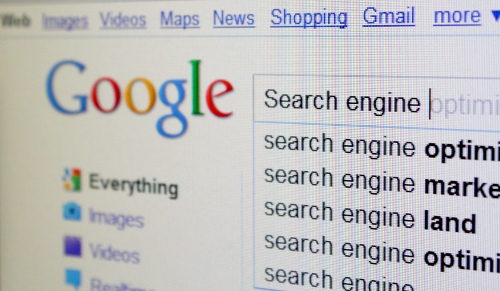 People turn to Google to help them answer any and all questions. When questions pertaining to your expertise are searched you want to be the one answering them through your company's blog.
Google loves fresh content and ranks it higher, so updating your blog frequently is a sure-fire way to make sure your site stays relevant. Blog posts have a long shelf life; some stay applicable for months, even years.
For More Tips on Growing your Garden Business, Download our e-Book Now!