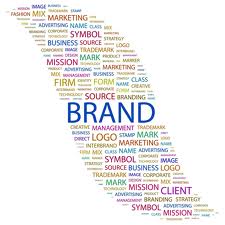 Branding is a compilation of the choices your business makes. There's no magic formula to crafting an impeccable brand.
In order to build your business's brand, you've first got to establish three words that really encapsulates who your brand is. How are you different than the million of other garden businesses out there?
Once you've established a solid, branding foundation, then it's time to build your brand!
Best way to build your green, garden brand? Read and use these tips below to make your brand UNFORGETTABLE.
Cool Clings
Your garden brand has to be seen as COOL. Yes, that hard to attain status word we're all vying for. Your level of cool is directly related to your brand's uniqueness.
The garden industry has its standard product and brand. In order to be cool, your garden brand has to prove just how different you are. You're in the garden industry, so you know the conventions of the "typical" brand.
In order to stand out in an ever-growing market, your green brand has to innovate, has to always be pushing the envelope, and most of all, you need to work against what is typical.
You know what's expected, so break the mold! Be different, be hip, and be modern.
You want your brand to ooze coolness! Acknowledge the typical standard, and shatter it with your brand and products! Once you've got the cool factor, it will stick with you for years to come!
Product-Launch POW!
After a seemingly never-ending period of brainstorming,creation, testing, and marketing, your garden product is finally ready to launch! Hallejuah!
After the countless hours your brand has poured into creating this new, hot product, you've got to get people talking about it.
Getting stories in the press and creating that buzz via public relations is exactly what your brand needs in order to successfully launch a product. You set the standard.
Once you've established buzz for a few product launches sequentially, your customers will just be counting down the minutes until your product hits the market. Then, the people will begin talking, craving, and buzzing about your product before you even get the stories out!
Generations Group
Get 'em while they're young. Childhood and nostagia are forever linked.
What that means for your garden brand is that you've got to have a way for "older" generations (parents and grandparents) to share your product with children and grandchildren.
Make at least one aspect of your garden collection available to a younger clientele. Create activities for this older generation to share their love of your product with their children, or have a plant or seed kit tailored specifically for youngins.
Getting generations to bond over your garden product will forever make your product timeless--and forever wanted by younger generations.
Creating this tradition means your garden brand will live on year after year, generation after generation.
Launching a garden product soon? Read the e-book below first to do it right!

Hats off to Bratface Marketing for the memorable branding image!